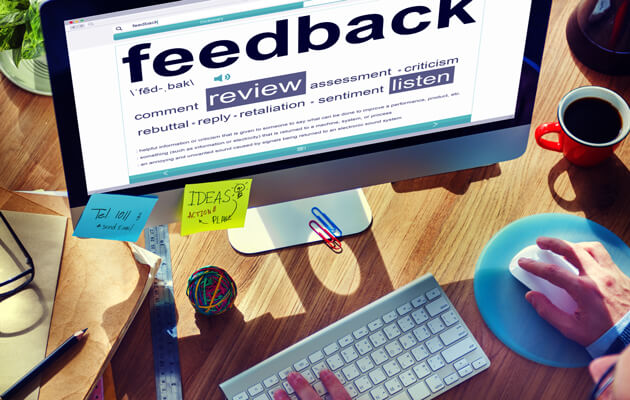 "88% of consumers trust online reviews as much as a personal recommendation."
– Forbes.
Hopefully, you don't need much more convincing that online bragging rights are pretty darn important, so allow us to move right along and focus on where you're going to want these lucrative bits of greatness to come from.
Google My Business
Bottom line – If you play nice with Google, they'll play nice with you. Not to say they aren't a reputable place to look for reviews, as they are one of the most trusted review platforms in the world, but Google is also the largest search engine hands down. They obviously control which ads, websites, and other content make it to the top of their list or don't. And when their list is the top list, it's in your best interest to play their game.
Google reviews are also great for small businesses due to their localized search results. When customers Google 'restaurants in Aberdeen, SD' or something similar, not only will they find locations, photos, and addresses (crucial pieces to populate if you haven't already) but they also find reviews. Having reviews will help rank you above or at least in line with other competitors in the area.
Logistics:
It does require a login for customers to leave a review, but most people have a Google account and are on it daily if they utilize Gmail.
Facebook
Facebook is the giant in today's social media world and has been for some time. Almost everyone has an account, and a good percentage are on it consistently, if not constantly. Not to mention Facebook has made immense strides in the past couple of years to give preference to advertisers. They've altered their algorithm to push boosted posts and other sponsored content up and push organic activity down. This algorithm is based on a business's EdgeRank, which is made up of three factors, Affinity, Weight, and Time Decay. Star ratings are vital in 2/3 of those factors and therefore vital to your overall positioning.
Logistics:
Facebook does require you to log in to leave a review, but as we mentioned, most people that have a Facebook account are on it daily.
Better Business Bureau 
While the BBB may not be as 'hot' as some of the other options for reviews, they are a trusted, well-known organization by customers. Almost 13 million visitors a month navigate to their site for reference. It can be perceived as a venue to primarily voice concerns, but the BBB has now given consumers the capability to leave reviews.
Just as other review platforms; positive, negative, and neutral customer reviews are permitted on bbb.org, however, there is a confirmation process in place that allows the business to evaluate reviews and respond before they are posted. This is especially helpful for negative reviews, as businesses can attempt to resolve the issue before the review is public. The BBB is also avid about screening for false/spam reviews and if an email address isn't verified or the business has proof there was never a sales interaction, they won't allow the review to go live.
Logistics:
You'll need to apply to be a BBB accredited business in order to have a listing and/or ask for reviews.
No login is required, so this is a sure way to guarantee customers see your information and are able to leave feedback.
Yelp
While Yelp has certainly undergone criticism over the years for its alleged favoring of positive reviews to alter advertisers' statistics, tolerance of spammy reviews in order to boost ratings, and more, Yelp is still one of the most highly-populated review sites out there, therefore we do recommend it. They've also made strides to tighten up their terms and conditions and ensure consumers that advertisers receive only ads and nothing else when it comes to preference of reviews.
Logistics:
Consumers will need to fill out a simple registration form for first-time reviews, or they can sign in with their Facebook account.
Your Website
What better place to provide insightful reviews than the place potential customers already come to learn about you? There are two approaches here; first, you could designate a specific area(s) of your site to testimonials. This could be a rotating carousel of rave reviews on your home or About Us page, or you could give them a page all their own. These are great for breaking up the sales language on your site and adding some authenticity from someone other than you bragging about your product or service 🙂
The second approach, which could be used in addition to the first, would be to ask for client reviews directly on your site. Here you would install a plugin or widget that allows visitors to leave a comment and/or ranking. This approach does allow for negative reviews to be visible, however, it provides more validity to your business and product/service. 57% of shoppers said they'd be suspicious if a site only featured positive reviews. *Note: Testimonials are different than reviews.
If you'd like help getting started with this approach, we'd be happy to help!
Other considerations for reviews:
Consider your industry.
These recommendations above are our general suggestions for business reviews. There are multiple others that could be more specific to your industry. Review platforms for restaurants, IT professionals, contractors, etc. all exist, so be sure you do a little research and get yourself on those sites in addition to these. Whichever sites you think are the best fit for your business, be sure you're listed correctly and/or set up an account/profile so when customers come looking for you, you're there.
Ask for (All) Reviews.
It's okay and even encouraged to ask customers for a review, as many people are happy to help if you provide a quality product. Just be sure you're not soliciting positive reviews. Giving away a free t-shirt to customers who write you a glowing evaluation is not only frowned up, it's not permitted on most review platforms and can get you kicked out if you're caught. But feel free to give away that t-shirt for reviews in general, so customers can feel free to leave any kind of review they want, without an incentive hanging in the balance to skew their judgment.
If you receive an email or phone call from a satisfied customer that you feel would be a good fit, flat out ask them. There's nothing wrong with saying "Hey, we're so glad you had a positive experience with us. Would you be willing to leave us a review on enter platform name here?" If you don't ask, you won't receive.
Make it easy on them.
Have links featured on your website or within your social media posts that take customers directly to the sites on which you'd appreciate reviews. If they don't have to work for it, customers are more likely to oblige.
Need help getting started? Give us a call at 262-5075. Now go get those five stars!
Sources: bit.ly/2eyqhpt • bit.ly/2g8aGxO • bit.ly/2eXUZH2 • bit.ly/2gDq1Xy • bit.ly/1t8o5CX
5.0 out of 5.0 stars5.0
"We definitely recommend Production Monkeys to anybody looking for effective marketing."

Gina Karst
Safe Harbor
5.0 out of 5.0 stars5.0
"I attribute much of our business growth to the excellent services Production Monkeys provided to us."

Jonah McLaughlin
Precision Drywall
5.0 out of 5.0 stars5.0
"Thank you for our video – it is truly a wonderful piece of work. You do amazing work. Thank you so much!"

Paige Bjornson
Dacotah Bank
5.0 out of 5.0 stars5.0
"Thanks to Production Monkeys, my website traffic has skyrocketed and calls have been coming in."

Keith Miller
K&A Log Furniture & Construction
5.0 out of 5.0 stars5.0
"We really thought Production Monkeys stood out because they were innovative."

Cam Schock
Climate Control