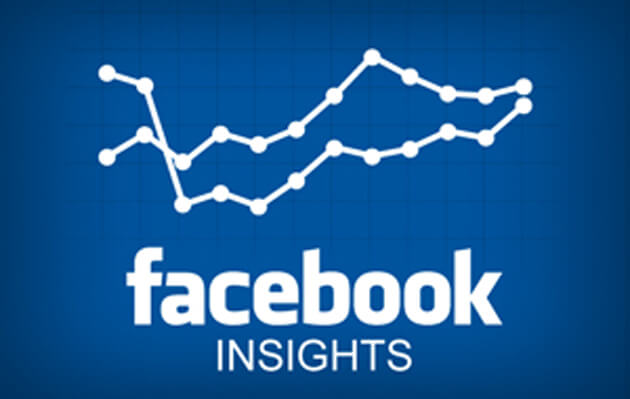 There's a mutual temptation among fellow advertisers to approach Facebook marketing with a "Build It and They Will Come" mentality. We'd all love to be able to throw out sporadic content and reap overwhelmingly positive results. Unfortunately, this isn't the case. We have to do a little homework in order to discover the Who's, What's, Where's, When's and Why's.
Who is seeing my content? What kinds of posts are resulting in the most interaction? Where are my fans coming from? When are my posts the most successful? Why does this promotion work and this one doesn't? And so on and so forth.
Luckily, Facebook's Page Insights make this task a little less daunting. The user-friendly interface breaks down your brand's page by a variety of different aspects and provides the tools necessary to ensure you're utilizing Facebook to it's highest potential for your business. Here are our top five ways to use Facebook Insights to your advantage.
1. Use the People Tab as your go-to source for gauging relevancy of posts
What's the most basic idea behind posting content to Facebook? The idea that people will hopefully see said content! So a great place to start when analyzing your brand's Facebook presence is the People tab. This section breaks down those who have liked your page (your fans), those who have been exposed to your content (people reached), and those who have interacted with your content (people engaged). These three categories are then further broken down by gender, age, location, and preferred language.
We consider this a go-to source of insight because there's no better way to tailor your content than to a specific audience. If your clothing boutique's fan base is primarily women, age 40, who live in Flagstaff, Arizona; posting a photo of your new Ugg boot collection that's perfect for a winter jaunt across campus probably isn't going to gain much traction. It's important to know not only who is currently liking and engaging with your page, but who could potentially like and engage with your page. So this is where those three sub-tabs come into play.
If you are struggling with what to post, or you just can't figure out why your results aren't where they should be, there's a good chance you should take another glance at those you're marketing to.
2. Use the Posts Tab to identify which posts are working & which are not
Sometimes, the key to discovering the root of a problem (or a success) is to go to the source.  That source could be the specific posts your publishing.  This insights tab divides each thing you've posted into it's most basic parts: Date/time published, the content itself, the type, who you targeted, how many Facebook users it reached both organically and through paid efforts, the engagement & engagement rate on the post, and the option to boost it. As you can see, this area is home to a plethora of useful information.
We like to utilize this section by sorting the post list within a designated time frame by reach or engagement, as these are the most important factors in post success. By doing so, we can tell what some of our most popular efforts were, and vice versa.
Once that's done, some of the factors you can analyze are the time/day of the week your posts were published, what type of content you posted (text, photo, link, or video), and how much caption text you included. Any one or a combination of these elements could contribute to the feat or flop of a Facebook post.
3. When your fans are online is when you should be online
You're probably thinking to yourself, "Social media is only one component of my business and marketing. I am NOT going to sit by the computer and wait for the ideal time to post my content." Luckily, you don't have to. The When Your Fans Are Online sub-tab under Posts, combined with the ability to schedule content will have you looking like a Facebook aficionado.
Within this page, you will find two charts. One labeled Days, and one labeled Times. These charts give you a one week overview of when those who have liked your page are on Facebook. These numbers refer to any and all Facebook content seen by your fans during the specified days/times, and if they are scrolling through their newsfeed, there's a good chance they will see your brand's posts.
Numbers not making sense? Here's a quick explanation on how to interpret the When Your Fans Are Online interface.
Days: If Monday reads 5,500, that means that on average 5,500 of your fans saw Facebook content in any 60 minute time period on the previous Monday.
Times: As you hover over different times of the day, a number will reveal the average number of your fans that saw Facebook content during that time in the last week.
So what does this mean for you? You are able to be extremely strategic with your content, because you are able to schedule your posts when your fans will see them. If the highest number of your fans were on Facebook at 9p on Tuesday night, then you can make sure every week on Tuesday night, you have a post scheduled.
How to schedule: When you compose a post, instead of selecting Publish, select the arrow next to it that reveals a drop down menu. Click on Schedule, and choose the day/time you'd like your content to go live. Now you can post effectively while at the movies, on a weekend vacation, or just merely at home when you want to be thinking about something other than work. Post on Facebook pros!
*Quick tip: Because this tool only reveals one week of information at a time, be sure you are checking it periodically to make necessary changes based on fluctuations in user-heavy times/days.
4. Feed your fans & future fans your content – pay attention to Reach
Post reach essentially means the number of people your content was served to. Without your posts being put in front of an audience, there's no hope for Likes, engagement, or visits to your brand's page.
Reach is a tricky animal, however, because it's not 100% in your control. Facebook chooses the most relevant content to be shared with its users, so it's a bit of a judgment call. However, you do have some say in whether or not your content is reaching customers.
If your posts are relevant, consistent, and interesting, you shouldn't have a problem delivering your message, especially if you are able to serve up paid content once in awhile. It's no secret that boosting posts (paying to get it in front of more users) and running paid advertisements are going to result in more leads than organic efforts.  If it's in the budget, which we recommend, then utilize this paid platform.
However, paid posts aren't the tell-all to successful reach. If you have good quality information, your posts will be served. It may just take some time to develop a steady following before you start to see results. And once that occurs, you can even benchmark one time period's results against another to gauge the success of what you're posting. Essentially, make sure you are paying attention to the reach of specific posts, types, times of the day, etc. to ensure you are putting your best foot forward.
5. Keep track of your Likes
This is probably the most simple, but one of the most important metrics with which to measure your brand's Facebook success. Your page Likes are a direct indicator of whether or not your target audience on Facebook believes your brand is worth following.
Within the Likes tab, you are able to see the number of users who have become fans of your page, your net Likes (the # of new likes minus the # of unlikes), and the source of your Likes.
 The main takeaway here is to at the very least make sure you are steadily growing in fans versus losing them. And if you aren't seeing a lot of movement in your numbers, consider running an ad that gives users the option to Like your page directly from their news feed. Or, maybe it's time to check in with the other four sections of the Facebook Insights we've covered in this post.
There's no concrete answer to what makes a brand's content successful, however, Facebook is continuing to give us useful information to get us closer and closer. Even though tracking your efforts isn't the most riveting experience you'll have during the day, it's essential to set aside time to devote to understanding what's working and what isn't working for you. Remember that each brand is different and in a unique situation, so work towards setting and reaching individual goals in addition to understanding how your competitors are doing.
Facebook is one of the most important tools marketers have access to today, so make sure you're utilizing it strategically. You can do it! And if you can't, contact Production Monkeys and we'll do it for you 🙂
Sources:
http://bit.ly/2cp8azt · http://bit.ly/1mGh8sF · http://bit.ly/J6gp1w · http://bit.ly/2cTn5Dc
5.0 out of 5.0 stars5.0
"We definitely recommend Production Monkeys to anybody looking for effective marketing."

Gina Karst
Safe Harbor
5.0 out of 5.0 stars5.0
"I attribute much of our business growth to the excellent services Production Monkeys provided to us."

Jonah McLaughlin
Precision Drywall
5.0 out of 5.0 stars5.0
"Thank you for our video – it is truly a wonderful piece of work. You do amazing work. Thank you so much!"

Paige Bjornson
Dacotah Bank
5.0 out of 5.0 stars5.0
"Thanks to Production Monkeys, my website traffic has skyrocketed and calls have been coming in."

Keith Miller
K&A Log Furniture & Construction
5.0 out of 5.0 stars5.0
"We really thought Production Monkeys stood out because they were innovative."

Cam Schock
Climate Control